[MIFD-044] An Ultra Naive Real Life Slender College Girl With A-Cup Breasts Who Works At A Convenience Store In Miyazaki Prefecture For 7** Yen Per Hour Is Cumming To Tokyo To Work A Sexy Part-Time Job In Her First Experiences AV Debut Mika Usami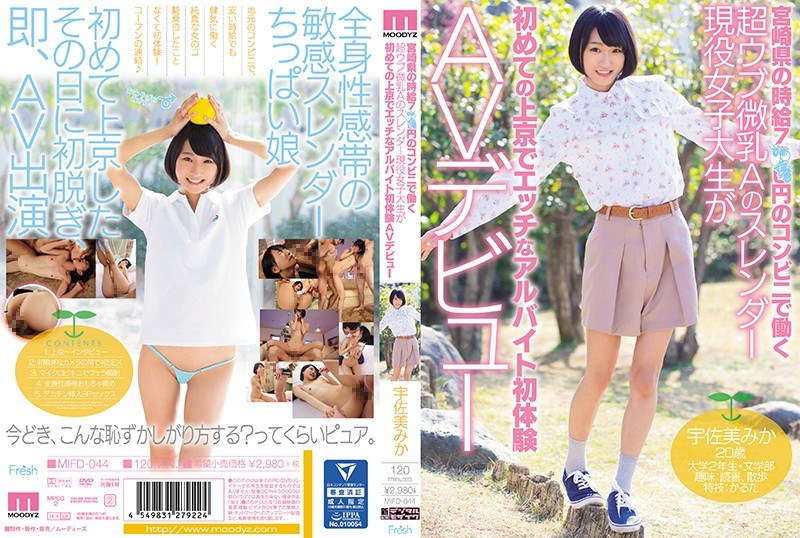 MIFD-044 is Usami Mika JAV debut. I have seen slender girls before but this girl is seriously very slender. Hoshisaki Seira tier or even more.
And actually this is her second debut or something like that, her other name is Honda Natsume. She appeared on:
Both released this month too. But it seems she will keep the Usami Mika name (  本多なつめ ). She is 19 years old, 155cm tall and has a whopping 75-51-79 size.
The debut was very good, she acted naively and sold the acting really well. But I have been too shocked with her body to think about any other thing. And the way she chockes on dick, man. Just wow!.
Can't wait for the HD. 🙂