[RCTD-132] Stunning In Micro Bikini! Big Tits 20 Girls! Swimming Competition 2018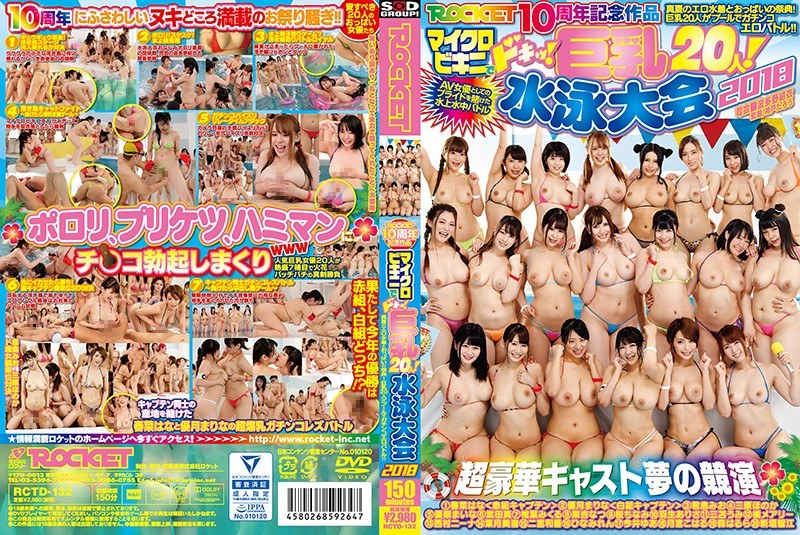 ROCKET 10 anniversary JAV edition
RCTD-132 is Rocket studio 10th anniversary special video. That's 20 girls right there + Yui Hatano as host. A micro bikini swimsuit competition.
This rare amount of girls puts this video right on top as one the best from 2018. If only, because watching them side by side we can find out that Kimijima boobs aren't that big, and that Yuzuki Marina bongos are even bigger than Haruna's. Ah… lol.
On the video itself there it's a competition between two teams with games like softball, water wrestling etc. Things got weird by the second half of the video. With a lesbian battle between Hana and Marina, but that was fun too. The girls looked so shocked.
Another amazing fact is that Rocket first video ever (RCT-001), was also 20 girls special video.
All in all ROCKET spared no effort and I loved it, awesome video.